BBS LM Wheels/Tires for C5 - SOLD

---
Selling these for my friend who just upgraded to new wheels and tires for his 1999 Corvette C5.
He bought his Vette with them on and looks like they have been on the car since ~2000.
Wheels are not perfect and have scuff/curb marks on them. Original BBS center stickers are missing. One was gone and he just took off the others to match.
Tires are still in great condition with no patches. Roughly 1000 miles on them.
I'm not sure about the TPMS and if they are still in there and functioning.
Great 2nd set for track or simply upgrading stocks.
Not sure if they will fit C6's but I doubt anybody will be looking at these for their C6 setup. :)
Wheels:
BBS LM (silver center disk)
Fronts: 17x9 +52
Rears: 18x10 +54
Tires:
BF Goodrich g-force super sport A/S (NOT run-flats)
Fronts: 245/45ZR17
Rears: 275/40ZR18
Asking $600 or best offer for pickup only.
Location: San Jose, CA.
If you want the original pictures from my camera, please let me know.
Please contact me if interested.
Thank you.

---

Any of the pictures can be enlarged by clicking on them. (Beware, these are large pictures)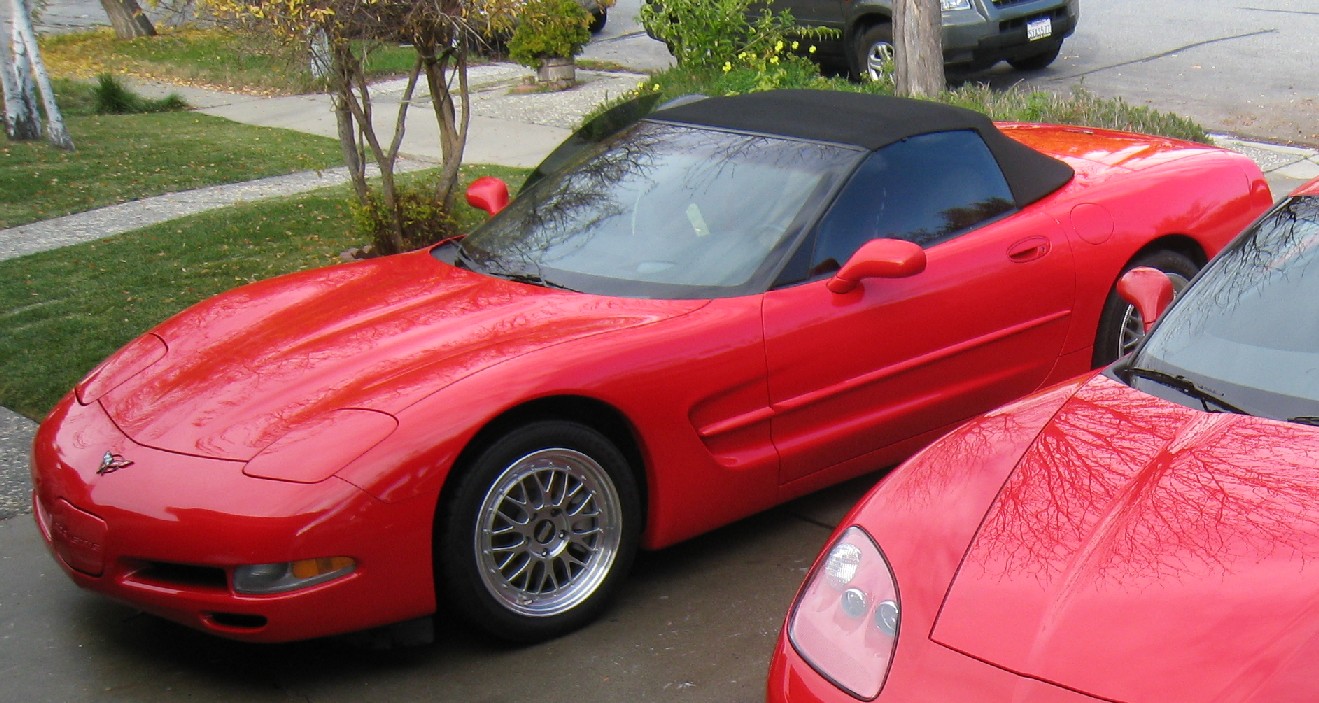 Sorry, this is the only picture I have with them on.

---
Email me
---